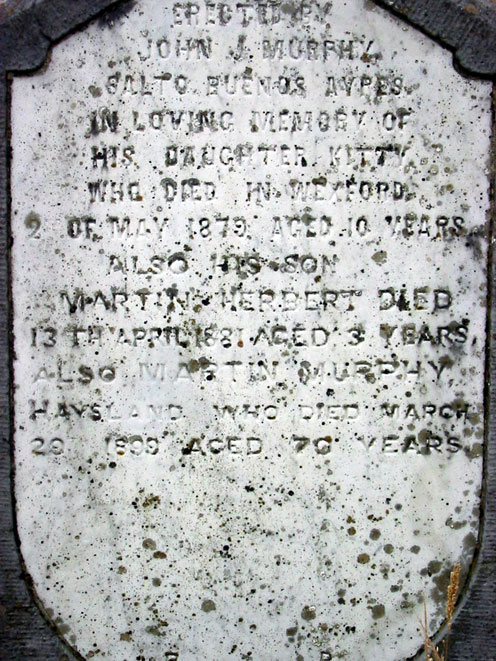 Tombstone in St. Ruane's churchyard, Kilrane:
Erected by John J. Murphy, Salto, Buenos Ayres,
in loving memory of his daughter Kitty,
who died in Wexford 2 of May 1879 aged 10 years.
Also his son Martin Herbert died
13th April 1881 aged 3 years.
Also Martin Murphy, Haysland,
who died March 20, 1899, aged 70 years.