Category Archives:
Events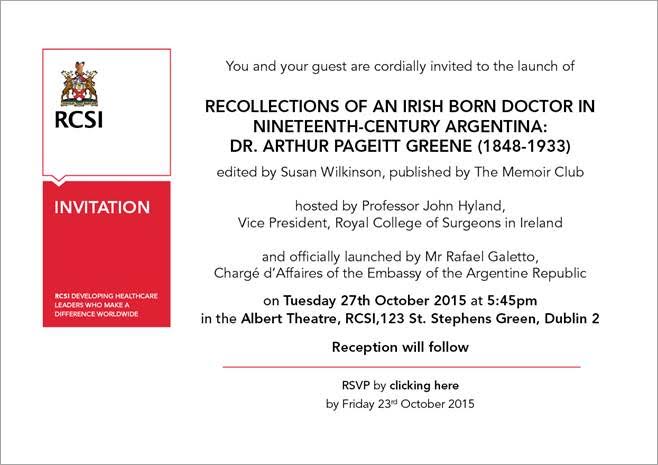 We are pleased to announce that the official conference website for the Fifth SILAS conference, at University College Cork, Ireland, 25-27 June 2015, with information on registration, accommodation, directions, and more is available at http://silasucc2015.org/wp/
We look forward to seeing you in Cork this June!
PRESS RELEASE
'Judging Eliza: La Reina del Paraguay' – The Lyric Feature Friday 16th March 2012
How did a young woman from Charleville in Cork become notorious as one of the most wicked women in the world?
In 'Judging Eliza: La Reina del Paraguay' documentary maker Susan Cahill tells the incredible story of 'Madama Lynch' the Cork born first lady of Paraguay. This unique documentary brings listeners on a fascinating journey through the life and legacy of one of the most infamous women in history featuring unique on-location interviews with Irish, French and Paraguayan historians and commentators.
This colourful Irish Paraguayan documentary explores some of the many monstrous myths on the great Eliza Lynch and explains how a beautiful 19th century Irish courtesan became the largest female landowner in South American history.
'Judging Eliza: La Reina del Paraguay' was produced and researched by Susan Cahill with the support of the BAI Sound & Vision Funding Scheme. This documentary will be broadcast on The Lyric Feature, RTE Lyric fm on Friday the 16th of March from 7pm to 8pm to celebrate St Patrick's Day & the Irish Diaspora in Latin America .
Key Documentary Contributors
Ambassador Miguel A Solano López, (Great grandson of Eliza Lynch & Marshal Francisco Solano Lopez) & the current Paraguayan Ambassador to London
Guido Rodriguez Alcala, Paraguayan Historian, Poet & Commentator
Milda Rivarola , Paraguayan Sociologist, Writer & Feminist
Martin Romano Paraguayan Genealogist & Historian
Ronan Fanning, Professor Emeritus of Modern History and Director of Archives Acquisitions at UCD & Co Author with Michael Lillis of 'The Lives of Eliza Lynch – Scandal & Courage' 2009 Gill & Macmillan
Bertrand Fonck, Military Archivist & Historian, Château de Vincennes, Paris , France
Philip O Connell, Local Historian & Chairman of Charleville History Society
Dr Mary McAuliffe, Lecturer, Women's Studies Programme, Department of Social Justice, UCD & President of the Women's History Association of Ireland
Kieran Burke, Local Studies Librarian, Cork City Library, Cork
For Further Information, Please contact: Susan Cahill , Producer on smccahill@hotmail.com or 087-9793732
Eoin Kelly/Olga Buckley, The Lyric Feature, RTE Lyric fm on features.lyricfm@rte.ie or Phone: 061-207300