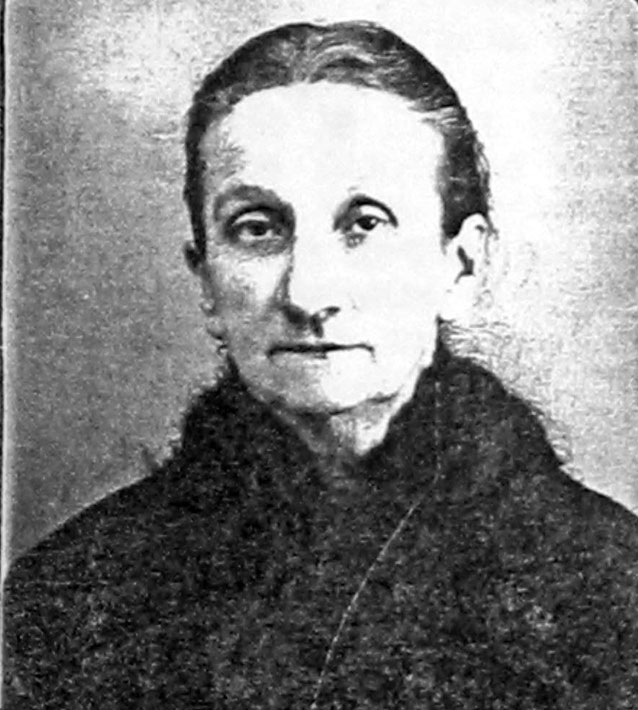 A wandering dog, ash trees and Don Martín. He is in his seventies, and lives in Villa Piaggio, San Martín, one of the most popular neighbourhoods of great Buenos Aires. Don Martín, a retired worker from the metallurgic industry, still remembers
Maestra Catalina
. When he was about eight years old, his parents wished to enrol him in the 'English School of San Martín', the school founded by Kathleen Milton Boyle. They wanted to give him the best possible education, but the tuition was too high for them, so Ms Boyle waived it. At 76, Don Martín, originally from Spain, still reads out loud his English copy of Jonathan Swift's
Gulliver's Travels
. He is one of the more or less 3,000 students who were educated by
Maestra Catalina
, a pioneer of teaching English in South America.
It is a suburban landscape, with many industries who are today in poor economic conditions. Lower middle class population. It is also the place where in the late 1970's and early 80's, shameful events occurred during the Dirty War. One of the clandestine prisons used by the military forces was located in the nearby neighbourhood. Torture and slaughtering are still on the memory of the people. Most of the neighbours wish to forget the ominous presence of the soldiers and the absence of their victims. However, they are willing to remember Maestra Catalina.
We read in a 1931 letter to the editor of a Socialist newspaper: 'I am a member of a poor workers' family, and I worked since I was twelve years old. I am indebted to the generous heart of my dear teacher Missis Boyle, who helped me to learn some English. This high-minded and honest lady, whom I admire and respect, even got me my first job' (Trabajo, 2 October 1931, letter from Manuel Ramírez). 'Thanks to her personal recommendations', according to other newspaper, 'many of her students managed to get very good jobs in the British companies', many of which had offices in Buenos Aires (El Noticioso, San Martín, 25 October 1962). Now Catalina is remembered by a street in Villa Piaggio and a bronze bust in the entrance of San Martín cemetery.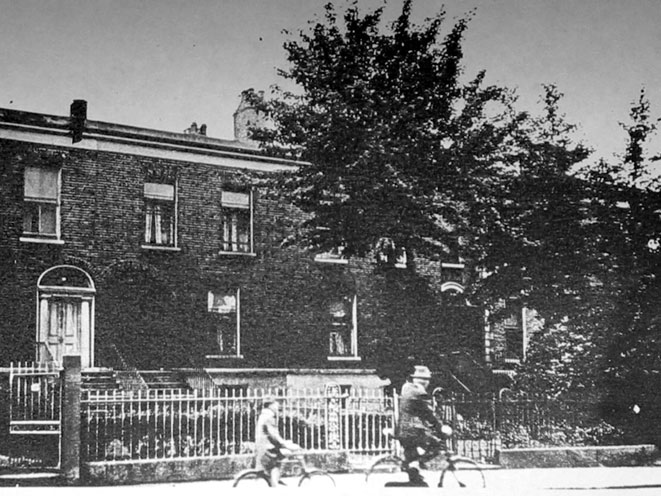 On 18 October 1869, Kathleen Milton Jones was born in a house of N° 54 Rathgar Road, Dublin. She was a member of a Church of Ireland family, who later sent her to England to study literature in the University of Cambridge. Her mother was Elizabeth Dowling, and her grandfather, James Dowling, was a Surveyor in his Majesty's Customs. Kathleen's father, Francis P. Jones, was a Civil Engineer. He was employed in the Government Office of the General Valuation, and died in 1886. Three years later, when she was twenty, her family emigrated to Rio de Janeiro following the late nineteenth-century stream of emigration from Ireland to almost every part of the world. In Rio, she taught English, Music and Arts in the 'Colegio Americano Brasileiro', but a yellow fever outbreak forced the family to travel southwards. Two cousins, John and Robert Hallahan, sons of the Rev. John Hallahan from Castletown, Berehaven (Co. Cork), were working as medical doctors in the British Hospital at Buenos Aires. They received Kathleen's mother and her four children in Buenos Aires.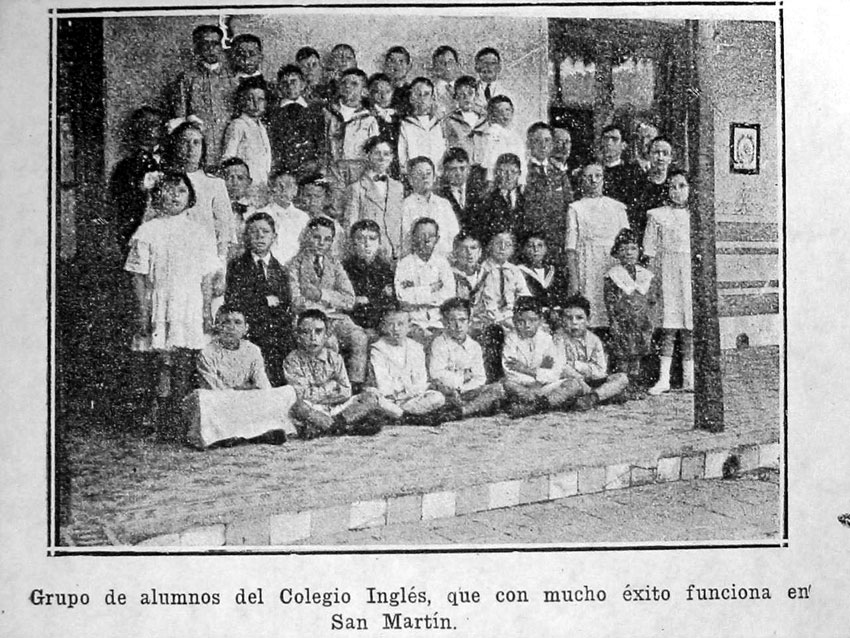 Once in the River Plate, where they arrived in 1891, Kathleen resumed her teaching profession. In 1894, the Colegio Inglés (later renamed San Patricio), was founded in San Martín, open to students of any origin.
Five years later, Kathleen married Andrew T. S. Boyle, a former Major in the British Army and an engineer, who founded the San Martín Boy Scouts group. Maj. Boyle was born in 1844 on a war ship near the shores of north-west India. He went to the school in England and then entered the Royal Military School at Sand Hutton. In 1888, serving under the celebrated Connaught Rangers 88th Regiment – The Devil's Own – he was promoted to Major. During his appointment in India, he received eight proud wounds, which he would carry during the rest of his life. Andrew Boyle, who was also Church of Ireland religion, became Catholic after a cholera break in India. As a family member recalls, 'all the ministers left with their families and the Catholic priests remained. That made him change.' He retired from the Army and was engaged by a British company with businesses in Argentina. Andrew Boyle worked in several Argentine cities and his last executive position was in the Ferrocarril Buenos Aires al Pacífico.
Kathleen and Andrew married in the Anglican Church in Buenos Aires. She later converted to the Roman Catholic church and they both remarried and re-baptised their children in the new faith.
From the time of its opening, the Colegio Inglés was a laboratory to test modern educational techniques. Kathleen managed to implement new methods to teach English as a foreign language and, according to the examination results, there was a significant improvement of the students' knowledge and enthusiasm. Her motivation schemes, including awards to the best students, prompted the children to work harder. When the number of students grew and she was not able to teach to everybody, she hired qualified teachers with diplomas from prestigious Argentine schools. A newspaper of the 1930's argues that 'the awards should be given to Mrs. Boyle, whose commitment, effort and determination have been proven during long years of full-time dedication to her worthy service.'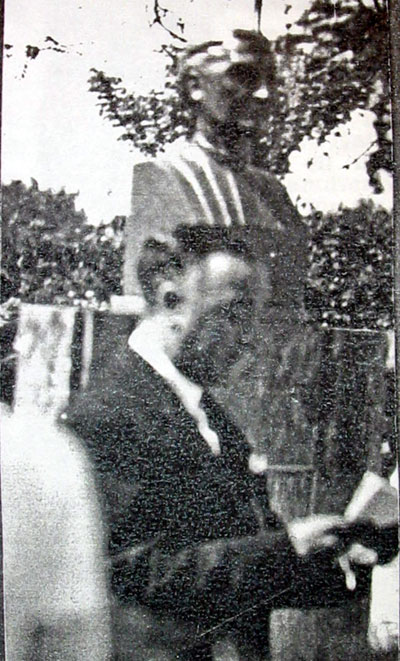 However, Kathleen works were not limited to education. Many Sundays, the Major of San Martín received her request to visit the prisoners in order to take them cigarettes and magazines. The three Boyle girls, Catalina, Agatha and Ruth, wandered several times with her mother through the poor streets distributing supplies to destitute families. One day, when Kathleen learnt that a Chinese person had died from an infectious disease and in appalling circumstances, she was the only one with the courage to get into his room, wash the corpse, and prepare it for the burial. These examples chosen among those cited by newspapers in her obituary are an expression of her qualities. I wonder if these simple and concrete actions are not a little outdated today. Does it look unfashionable to spend our Sunday time on aiding hungry kids or poor immigrants? Nevertheless, solidarity is a primary duty for individuals like you and me, and like Kathleen.
As a citizen, the works of Catalina were exemplar. As a woman, her role in her developing society was precursory. At that time, Argentina was a country whose the society was growing dramatically. Its post-colonial bourgeois structure was changing to an ethnic melting pot of immigrants from disparate cultures in Europe and the Middle East. On 4 August 1932, an unknown reader sent a letter to the Editor of The Standard, the newspaper founded in 1861 by the Irish estanciero Edward Thomas Mulhall and targeted at the English-speaking community. Signed by Miss Justice, the letter argued against the quite chauvinistic perspective that in order to relieve unemployment, working women should give up their jobs in favour of men. In her letter, Miss Justice managed to re-focus a gender issue on its actual social context: a proposed 10% cut on salaries should be applied only to those with higher income, not to low-paid workers with large families. 'Why have they any business to have large families? I have heard this question discussed by men with large salaries and only one or two children at most. Who is more to blame, the rich man with his only son or the poor man with his 8 or 9 children?' She ended her appeal to 'big salaried men: sacrifice half of your salaries or more if necessary and see that those working under you earn a living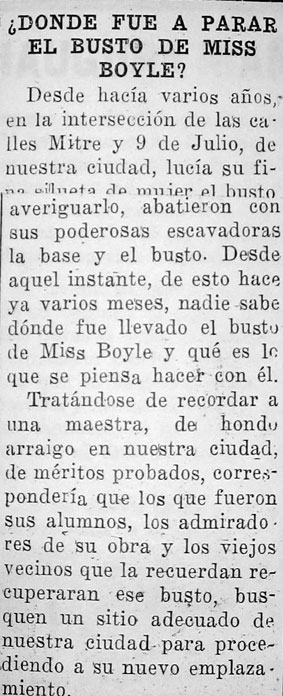 wage, and that their miserable little pittance is no further encroached upon' (The Standard, 4 August 1932). The mystery writer, Miss Justice, was indeed Kathleen Boyle. Shouldn't contemporary executives and professionals accept her appeal to generosity and solidarity?
Catalina's bronze bust in San Martín has a peripatetic history itself. To honour her memory, a memorial committee submitted a proposal to the City Hall to place Catalina's sculpture - a work of the artist Francis de la Perutta - in a grass island in 9 de Julio at Mitre, in the heart of the city. On 20 April 1944, the bust was unveiled before a crowd, and many of Catalina's acts of charity and her 48 years dedicated to the education were recalled. However, in 1952 the image of the Irish English teacher vanished: the grass island was torn up to build a new approach road to the suburb. The workers placed it on a municipal storehouse under the bandstand in San Martín's main square. Catalina's former students rallied again and obtained a new location for the bust. In 1956, it was placed at the San Martín cemetery… though people thought it was Evita and would either shower flowers or throw rocks at it!
Catalina remains an example to all of us. Being originally Church of Ireland and coming from an urban middle-class family from Dublin, she was not the typical Irish girl who emigrated to Argentina. The street in Villa Piaggio and the bronze portrait of a rather stern-looking woman are, as a Buenos Aires Herald reporter wrote in 1961, the remainders of 'who was, perhaps, the kindliest woman the city of San Martín has ever commemorated.'
She died at 72, on 27 October 1941.