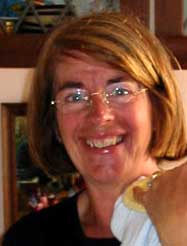 Mary Anglim
On 25 June 1844, John Murphy arrived in Buenos Aires from Ireland. From the time he left Haysland, Kilrane parish of Co. Wexford, he began writing home. His brothers William and Patt and other friends and neighbours followed him and also settled in Salto and Rojas departments of Buenos Aires province. Up to 1881, a continuous flow of letters were received by their brother Martin, who remained in Ireland. The letters, including photographs, cheques, receipts and other documents, where zealously kept by the family during generations. Anastasia Joyce, grandniece to John Murphy, passed this valuable collection on to Mary Anglim of Kilmore, Co. Wexford, and Ms. Anglim decided to donated the letters to the Manuscripts and Rare Books Collection of the Society for Irish Latin American Studies.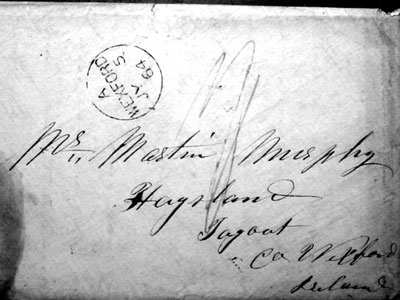 John James Murphy to Martin Murphy, 27 May 1864 (received 5 July 1864 in Haysland, Co. Wexford).
The collection is unique in many senses. It is the first manuscript sequence of letters identified of the Irish emigration to Argentina. It includes over 200 documents with interesting aspects of this emigration and nineteenth-century Argentine history. The photographs are good quality representations of the rural life of the immigrants and their families.

Lawn-tennis game at Estancia San Martín, Salto (circa 1890)
The "Anastasia Joyce Papers" will be deposited in the Manuscripts and Rare Books Collections repository at Max von Buch Library in Universidad de San Andrés, Buenos Aires.
On the General Annual Meeting held on 24 June 2005 at Maynooth, Members approved the appointment of Mary Anglim as Honorary Member of the Society for Irish Latin American Studies.